How to Get Top Dollar for Your Home
Considering selling your home?
You are probably asking yourself questions like these:

Should I replace the tile counters in the bathroom with granite?

Does the wallpaper make the house look dated?

Is the cost of installing new kitchen cabinets worth the expense?

Do I need to put on a new roof or just replace the deteriorated areas?

Is it necessary to paint all the interior walls or would touch-ups suffice?

Should I install new carpets and/or refinish the wood floors?

What about exterior paint? Should I paint before putting it on the market?
These are all good questions and none of them have an easy yes or no answer. Your home is unique, and so are the answers.
Part of our expertise is helping sellers prepare their homes with the right improvements that bring in top dollar. We would be happy to stop by and do a complimentary walk-through to point out areas to improve your house's market value — as well as what projects will not likely give you a good return on your money or time.
Plan of Action for Selling Your Home
what to expect with Brandt Real Estate
We are committed to offering the highest standards of professional service to all our customers. Our plan has been established by Realtors National Marketing Institute, the National Association of Realtors and other successful real estate groups.

In-depth Market Analysis: The Brandt Benefit
Market knowledge is the key to appropriately pricing a home. This analysis will help maximize exposure and activity to your home.

National Relocation
Aligned with various corporate relocation services, which attracts prospective buyers from across the country and world.

Multiple Listing Service
Your home will be added to the MLS within 24 hours, providing exposure to over 10,000 agents and their buyers.

Notify Purchasers
Advanced database to identify prospects for your property who are then contacted and given the details of your property.

Guaranteed Advertising & Exposure
Realcomp's Multiple Listing Service – The most powerful MLS
Personalized website for your address, example: www.4000Commerce.com
Premium placement using ListHub, the nation's #1 network for listing distribution. Your property will have excellent exposure across the web and be easily found on Realtor.com, zillow.com, trulia.com, homefinder.com, hotpads.com, homes.com, realestate.com, eLookyLoo.com, and 40 other top consumer sites
Virtual Tour web enhancement and multiple digital photos
Brandt Real Estate sign in the front yard 24 hours a day, seven days a week
Email marketing
Social media marketing

Customized Feature Sheets
Highlighting your home's unique features and benefits
Filled with photographs to showcase your home's best features
Distributed to people who see your home, open houses & other agents
Direct mail and postings at area venues

Consistent Communication
Regular updates on showings, feedback, advertising and marketing efforts
Direct communication with Brandt Real Estate via phone, email and text

Pre-approved Mortgages & Financing Guidance
Access to experienced lenders in the area that have the largest variety of products, including conventional loans, jumbo, super jumbo, non-conventional and more for buyers.

Negotiation
Expert, experienced counsel and advice on the negotiations of all offers and the qualifications of prospective purchasers.

Closing
Coordination of the closing
Preparing closing documents for your review prior to closing
Assistance with services and planning to make your move smoother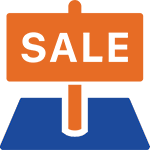 Factors to Consider When Determining Price
The value of your property is always determined by what a BUYER is willing to pay in today's market based on comparing your property to others that have recently sold and those currently on the market. Today's value is never affected by what you paid for it or the amount of cash you need from the sale. These factors do play a large part:

Location
The pricing of your home must reflect its locations. The better the location, the higher the acceptable price. School districts, high or low traffic, and highway accessibility, all need to be considered in determining the value of your home's location.

Condition
The pricing of your home must accurately reflect its condition. The general upkeep and presentation of your home is critical to obtaining the highest value of your home. The state of the roof, siding, brick, walls, carpet, driveway, deck, patio, porch, etc., all relate to condition.

Market
Recession, inflation, interest rates, mortgage availability, competition and the public's perception of the general economy all make up the market. It may be a buyer's market or a seller's market. The pricing of your home must reflect the current nature of the market and understanding the market will make it work to your home's greatest advantage.

Terms
The more financing terms and options you accept, the more potential buyers there will be for your property. The easier the terms, the more valuable your home becomes. This is where you have another advantage of The Brandt Benefit. We have aligned ourselves with a broad range of mortgage professionals, thus allowing us to provide a full-spectrum of mortgage products and options to both you and all potential buyers.
Why is Proper Pricing So Important?
Setting the proper asking price for your home is the single biggest factor that will determine the success or failure of your home sale. Failure to understand market conditions and properly price your home can cost you thousands of dollars and cause your home not to sell.

Less Response to Advertising
Potential buyers will be more excited about and look at those properties that offer a better value.

Helps the Competition
Those buyers who do look are shopping by comparison, and looking at your property may convince them to make a bid on a different property.

Causes Appraisal Problems
Since an appraisal is often required in financing a property, it is counterproductive to price a property for more than what it is worth.

Reduced Activity
Overpricing tends to dampen realtors' enthusiasm, making it less likely to be shown.

Lower Net Proceeds
Overpricing can cause your property to be on the market for longer and invariably results in a lower selling price than would have been otherwise obtained.
BENEFITS OF PROPERLY PRICING

Faster Sale
The proper price draws a faster sale.

Less Inconvenience
It takes a lot of time and energy to prepare your home for showings. Proper pricing will shorten the time on the market.

Increased Salesperson Response
When real estate agents are excited about a property and its price, they will make an extra effort to show the property to their prospective buyers. This allows for more prospects to take notice in your property.

Higher Offers
When a property is priced right, buyers are much more willing to offer near the asking price. On average, offers in the first month are within 3% of the asking price, while offers can decrease to as much as 15% for homes on the market for a long period of time.

More Money to Seller
A fast sale leads to fewer carrying costs [extra mortgage payments, utilities, taxes, etc.]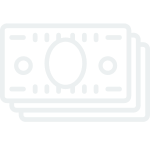 Setting the Correct Market Value
Failure to understand market conditions and properly price your home can cost you thousands of dollars and cause your home not to sell. All of our plans can be jeopardized by pricing your home incorrectly.
Setting the proper asking price for your home is the single biggest factor that will determine the success or failure of your home sale.
Utilizing the latest computer technology and our in-depth knowledge of the market, we will analyze current market conditions in combination with your personal time requirements to identify the correct price range of your home.
Comparative Market Value of homes in area based on price per square foot is: $168 – $181 / sqft – Requires Review
Your house is approximately: 3,550 sqft – Requires Review
Based on our market knowledge, our estimate of your home's market value is: $596,400 – $642,550 – Requires Review
Additional factors to consider, which can justify a higher price:
Lot size, Landscaping, View, etc
Interior Features and Condition (Bathroom, Kitchen, Updates)
Exterior Features and Condition (Sunroom, Deck, Patio, etc.)
Basement / Lower Level Features
The Brandt Benefit: Strategic Plan to Get the BEST Selling Price

Choosing a Real Estate Agent
THINGS TO CONSIDER WHEN SELECTING AN AGENT
Reputation of agent (38%)
Agent is honest and trustworthy (20%)
Agent is a friend or family member (18%)
Agent's knowledge of the neighborhood (11%)
WHAT YOU SHOULD EXPECT FROM YOUR AGENT
Help the seller market the home to potential clients (24%)
Help price the home competitively (20%)
Help sell the home within a specific time frame (19%)
Help find a buyer for the home (19%)
Checklist: Get Your Home Ready for Sale
DRESS THE HOME UP
Your home's curb appeal will create an instant and irreversible first impression with every buyer. Use this checklist to make sure your listing is dressed
for success.
Paint the trim and front door
Plant flowers and pull weeds
Clean the downspouts and gutters
Clean the screens and windows
Power-wash the sidewalk and driveway
Mow the grass and apply new mulch
Replace outside light bulbs
Wash the house exterior or paint, if needed
Clean or replace house number
Remove all cobwebs and spray for pests
CREATE A WARM ENVIRONMENT
Every home should offer the potential buyer a warm, friendly experience especially during the first showing. What greets the buyer on the other side of the seller's front door? Consider these helpful hints:
Consider the smell of the home
Candles and vanilla can help
Replace light bulbs and clean drapes, blinds, and windows
Have the carpets professionally cleaned or replaced if needed
Paint or wash the walls
Clean the doors, cabinets and closets
Dust the home and remove cobwebs
Clean the appliances
Paint or clean the baseboards
Re-caulk the bathtubs and showers
Replace cracked or damaged outlet covers
REMOVE BARRIERS FROM THE RELATIONSHIP
Buyers need to build an emotional bond with a home before they can make a decision to purchase it. Help them by removing potential barriers.
Pack and store seasonal clothing
Remove unused furniture
Remove personal photo clutter
Secure pets before each showing
Remove and replace fixtures not included with the sale
TELL A STORY AND BE INTERESTING
Buyers want a home that stands out from the competition. Does each room in your home tell a story? What can you visualize happening in each room as you walk through the home? This is often referred to as staging the home. We suggest:
Setting the kitchen table
Turning down the master bed and place a book on the nightstand
Displaying an open game in the kid's room
Starting a fire in the fireplace, if applicable
Turning on soft music
Displaying a family DVD near the entertainment center
OPEN UP THE DARK AREAS
Buyers want to know everything about a home before they decide to move forward. In most cases, this means they want to view every area of the home. Making this easier allows the buyers to make a fully informed decision.
Unlock and open all areas of the home
Clean the garage, sweep and pressure wash, if needed
Unlock outside buildings including shops
Clean out closets and pantries
Provide access to the crawl space or cellar
Provide access to the attic
OFFER PROTECTION
Buyers want to feel secure in the purchase of their new home. One way to help them feel more secure is by removing the fear of added repair costs after closing. You can accomplish this by simply offering the buyer a home warranty. A home warranty will protect the buyer from any mechanical system failures in the home up to certain limits, in most cases for up to a year after closing. The cost of the warranty can be generally paid at closing.
OFFER INCENTIVES
According to a recent report, the average buyer will look at 17 homes before making a purchase. How can your listing stand out from the crowd? Offer the buyer an incentive. For example:
Buy down the interest rate or pay their points
Pay for limited closing costs
Pay for inspections or compliance work
Provide an allowance for upgrades
Provide a home warranty
Provide a selling agent bonus
PREPARE FOR THE SALE
What would happen if a buyer decided that he wanted to purchase your home and close within a short period of time? Prepare for success by taking care of the sale details in advance. We suggest the following:
Pre-sale inspections – pest and dry rot for the entire house (we may be able to have the costs deferred until close)
Moving and storage companies researched
Utility company list for switch over
Packing boxes ordered
All keys and garage door openers located
Loan numbers and estimated balances obtained
Relocation research started
Alternative short-term housing researched
What to Expect When Your Home is Shown
Someone from Brandt Real Estate will call to confirm an appointment with you.
Short notice is possible, so having your home show-ready can be helpful.
If someone knocks at the door and does not have an appointment, ask them to call the office to setup an appointment. This is for your safety and protection.
Don't be at home during a showing. Your absence will put the buyers at ease so they will feel free to linger and ask questions.
If you do stay, be polite, but let the salesperson do the talking. You may want to wait outside or take a short walk.
Make sure kids and pets are out of the house during a showing. Keep pets out of the way during showings – many people are allergic.
Checklist: Preparing for a Showing
Pick up every room. Straighten up, make beds, wash dishes, and put away clothes. Check counters, floors, halls, and stairs. Remove newspapers, magazines, mail, toys, clothing, recreation gear, snacks, glasses and dishes.
Bathrooms need to be neat and clean. It is advisable to keep a set of clean towels available that you can easily put in place.
Turn on various lights highlighting features and areas of the house. Natural light is a plus, so wherever possible, have blinds open or raised.
Keep air fresheners in closets, bathrooms and kitchen. Be especially careful to keep kitchen odors fresh. Burn mildly scented candles.
Turn on soft music.
Keep home cool in summer and warm in winter.
The entryway is the first and last impression a prospective buyer will be left with – make it a good one!
Leave home flyer, Brandt Real Estate business cards, and Property Profile in a well-displayed area for the prospective purchaser to review.
Questions to Ask a Real Estate Agent
There are thousands of agents in your area, and choosing the right agent when selling your home can be difficult. Asking the right questions will help you determine who is most likely to succeed in getting your price and terms. Below are some key questions to ask and tips to help you find the right answers.

Do you have a team of real estate professionals to help manage the marketing of my home?
A team dedicated to the marketing of your home will be more effective than an individual. A team should include personal assistants, not just office support staff, to ensure the important details in the marketing of your home are flawlessly executed.

Do you have an aggressive, customized marketing plan? What will you do to sell my home?
Most real estate companies provide generic marketing plans, and if the agent doesn't supplement it, your promotions remain limited to a cookie-cutter environment. Without an exceptional plan, you can't expect exceptional results customized to you.

Do you know the difference between passive selling and aggressive marketing?
Don't say a word. Wait and see if they truly have an explanation or even know there is a difference. If they do not, consider choosing someone else.

Do you have a written guarantee allowing me to unconditionally terminate my listing at any time, for any reason, with no advance notice, no explanation, and with no strings attached, except a refundable $500 cancellation fee?
There is only one reason a company or agent does not offer this guarantee. They don't have the confidence in their services to offer it. Why should you have confidence in their services, if they don't?

How does your marketing benefit a seller directly?
The direct marketing of your home will help it to sell quickly and for more money. If they can't explain how multiple buyers can be put through your home, run!

What happens to the marketing of my home on weekends or when you are on vacation?
You deserve a team that is always working for you. (With Brandt Real Estate, our team approach allows us to be working on call for you seven days a week. You don't have to rely on another agent — who knows very little about you, your property, your concerns, or your goals — to try to fill in.)

How will I know what is being done to market my home? How often will I hear from you if I list my home with you?
Communication is very important. If an agent is not upfront with you and accountable, why should you have faith in them?

How do you provide security for my home?
If they do not explain data-collecting lockboxes, assistants to turn on and off alarms, a property-check service while you're on vacation, a buyer-screening service, and a sign-in policy at open houses, BEWARE!

How do you keep track of all of the details during closing?
If they don't pull out their checklists, then they fly by the seat of their pants.

What is your return-call policy?
If there is a hesitation, there is no policy. (At Brandt Real Estate, we promise to return your call or email on the same day if we receive it between 9:00 a.m. and 5:00 p.m. PERIOD.)

How will you respond to simple math questions from potential buyers?
What is the payment on a loan of $31,000 at 7% fully amortized over 15 years? What would the balance be if I wanted to pay it off in 10 years? Ask them how they would respond and how would they expect a buyer to react if they answer these questions.
Brandt Real Estate can answer all of these questions for you and provide you with The Brandt Benefit and so much more! Give us a call to see how we can help you.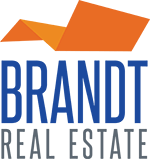 INTERESTED IN BUYING? REQUEST A
PERSONALIZED HOME BUYING CONSULTATION