REAL ESTATE INVESTING GUIDE
5 Reasons to Invest in Real Estate
have you considered these?
According to the National Association of Realtors (NAR), second home sales (for vacation homes and investment homes) accounted for four out of ten homes sold in 2005. While vacation home buyers purchase primarily for enjoyment, investment home buyers are looking to generate income in the following five ways:

Appreciation
Returns of 10 percent or more are not uncommon if you select good real estate properties. It's a return rate you won't find on bank products or with most stocks.

Cash Flow
More than half of all investment home buyers rent out their properties. Month in and month out, these properties create income from renters and gain long-term appreciation. With Brandt Real Estate guiding the way, expect an 18% to 30% positive cash flow. Far outweighing any return you can expect on a stock investment.

Less Volatility
While real estate cycles through periods of highs and lows, it doesn't have the daily dramatic changes like stocks. In this regard, investing in real estate can be less speculative than stocks.

Tax Advantages
Your real estate investments offer you two tax advantages. First, you can deduct property expenses and depreciation. Second, if you roll the proceeds from the sale of your rental property into another real estate investment, you can file a 1031 Exchange and avoid paying tax on the profits. You should first talk to your tax advisor to ensure you have met all of the requirements.

Value-Added Improvements
The saying "buy it low and sell it high" applies to both stocks and real estate. With real estate, you can buy inexpensive property, fix it up, and then raise the rent or sell it for more money.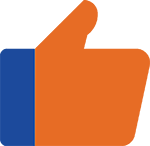 Market Indicators Tell You When to Invest
Real estate prices cycle through highs and lows. These market indicators will help you decide if it's a good time to invest in real estate in your area.

Job Growth
People go where the jobs are, and home prices follow jobs. A strong local job market is a sure sign of a healthy real estate market. While The Wall Street Journal gives you insight into the nation's overall economy, your local newspapers can provide statistics for the area you are interested in.


Housing Inventory
The housing inventory is the number of houses for sale at one time in the area. If there are more houses than buyers, prices tend to fall; if there are more buyers than houses, the opposite happens. Also, look at the number of months or days it is taking to sell a home. If it's less than 60 days, the market is considered hot.

Number of Foreclosures
A foreclosure is a house that has been taken over by the bank because the owner failed to meet the loan payment. A large number of foreclosures usually indicates a weaker real estate market.

Multiple Offers on Homes
Multiple offers are when two or more buyers "bid" at the same time for the same house. It's a sure sign of a hot market, usually resulting from a limited inventory creating the need for buyers to compete on price for the same property.
3 Ways to Make a Profit in Real Estate Investment
Many homeowners get into real estate investing by purchasing a home and using this home as a rental when they upgrade to a larger home. Called "serial purchasers," they continue to buy (and hold onto) additional properties. Other investors prefer to find a quicker path to real estate riches through one of the following ways:

Buy & Flip
Flipping means selling the property you just bought for a higher price as soon as (or in some cases, before) you take title on the property. While flipping allows you to make money fast in a hot market (or on a property you purchased well below market value), you may need to pay capital gains. Talk to your tax advisor to ensure you make the smartest moves.

Buy & Scrap
Scraping is tearing down an existing home and building a new home. To capitalize on this idea, look for areas where home prices are rising, vacant lots are few, and there's an inventory of older homes. While there are many permits you need to obtain, scraping can be a lucrative process.

Buy & Subdivide
Subdividing is when a property is purchased and divided into several parts. These types of properties, including multi-family homes and small apartments, are beneficial to the owner because they generate multiple sources of income. In Michigan, a multi-family home consists of 4 units or less while a small apartment contains between 5 and 20 units. In many cases, purchasing and subdividing this way can help to maximize your initial investment.
Smart real estate investors look at existing properties with new uses in mind (and they check into all building and zoning regulations). Brandt Real Estate can help you by identifying potential rental properties in your area.
Profiting from a Fixer Upper
Many real estate investors earn a living from renovating run-down properties and reselling them or holding onto them for rentals. Commonly known as the fixer-upper, it offers you two paths to real estate investment.

Buy a Fixer-Upper & Sell Again
In addition to offering a handsome profit, fixer-uppers can offer a true sense of satisfaction as you transform a dilapidated property into one with true appeal. But before you take the plunge, ask yourself three questions:
Can I buy it far below market value?
Can I do most of the work myself (or contract it out at reasonable rates)?
Can I get the job done quickly?
Remember, every month you add to the project is costing you in lost rental income, taxes, insurance, utilities and more.

Buy, Raise the Rent & Sell Again
Quite often the tenants in a rental property are paying below market rates simply because the landlord hasn't raised the rent in years or perhaps the property is not maintained well.
Both scenarios present you with a great opportunity to buy the building, raise the rent (making upgrades if necessary) and resell the apartment building at a higher price. This raises the GPI — the gross potential income — the maximum gross income generated from the rent if all the units were occupied.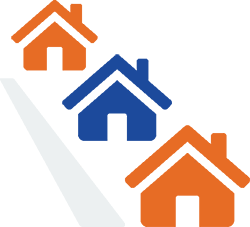 How to Build a Real Estate Investment Team
team work makes the dream work
While serial investors (who buy additional rental properties without selling their current ones) are likely to invest with only the help of a real estate agent, other investors benefit from having a team of experts.
In addition to a real estate agent (and your tax advisor), some team members for you to consider are:
A builder or general contractor who can evaluate the structural integrity of a unit
A specialist in leases who is experienced in reviewing tenant applications, writing contracts and many other supplemental forms needed with leasing real estate
An attorney who practices real estate law
A mortgage professional who can offer you different financing options
Having a team of investors gives you more knowledge as well as more financial resources. Word of caution: while friends or family may be interested in joining your real estate investment team, it is best to pick individuals based on the experience they offer.
Investors Checklist: Real Estate Investment Property
Homeowners look for certain criteria when buying. Such criteria could include the school district, curb appeal, low crime rate, proximity to a job, number of bedrooms, the right layout, perfectly sized yard, and more. While the location is still a primary factor when you invest in real estate, most investors also add these to their checklist:
Good schools equal good investments
A neighborhood that is mostly a primary-home community (rather than renters)
Square footage between 1,000 to 3,500
3 bedrooms, 1.0 bath, with 2-car garage and possibly a basement
Nice yard but no pool (too much of a liability)
Safe neighborhoods with little or no trash, no graffiti on public structures, limited fences, etc.
Another factor to consider is close proximity to your own home. Especially when starting out, you may need to visit your rental properties frequently — to pick up a check, make minor repairs, etc. For these reasons, any property more than 45 minutes away becomes less desirable.
It is important to remember you are not purchasing for your own use, but to attract a high-quality renter. Savvy investors choose properties based on the criteria above rather than their personal preferences. Doing so lets them pick from a wider base of homes and find a better bargain.
When you're looking to invest, turn to Brandt Real Estate. We can guide you through the ins and outs and ensure you're investing wisely, with ample room for revenue.
Investors Checklist: Get Your Property Ready to Rent

DRESS THE PROPERTY UP
Your property's curb appeal will create an instant and irreversible first impression with every renter. Use this checklist to make sure your listing is dressed for success.
Paint the trim and front door.
Plant flowers and pull weeds.
Clean the downspouts and gutters.
Clean the screens and windows.
Power-wash the sidewalk and driveway.
Mow the grass and apply new mulch.
Replace outside light bulbs.
Wash the house exterior or paint, if needed.
Clean or replace house numbers.
Remove all cobwebs and spray for pests.

CREATE A WARM ENVIRONMENT
Every property should offer the potential renter a warm, friendly experience especially during the first showing. What greets the renter on the other side of the investor's front door? Consider these helpful hints:
Consider the smell of the home.
Candles and vanilla can help.
Replace light bulbs and clean drapes, blinds, and windows.

INVESTOR'S GUIDE CHECKLIST
Have the carpets professionally cleaned or replaced if needed.
Paint or wash the walls.
Clean the doors, cabinets and closets.
Dust the property and remove cobwebs.
Clean the appliances.
Paint or clean the baseboards.
Re-caulk the bathtubs and showers.
Replace cracked or damaged outlet covers.

REMOVE BARRIERS FROM THE RELATIONSHIP
Renters need to build an emotional bond with a property before they can make a decision to lease it. Help them by removing potential barriers.
Pack and store seasonal clothing.
Remove unused furniture.
Remove personal photo clutter.
Secure pets before each showing.
Remove and replace fixtures not included with the sale.

TELL A STORY AND BE INTERESTING
Renters want a property that stands out from the competition. Does each room in your property tell a story? What can you visualize happening in each room as you walk through the home? This is often referred to as staging the property. We suggest:
Setting the kitchen table.
Turning down the master bed and place a book on the nightstand.
Displaying an open game in the kid's room.
Starting a fire in the fireplace, if applicable.
Turning on soft music.
Displaying a family DVD near the entertainment center.

OPEN UP THE DARK AREAS
Renters want to know everything about a home before they decide to move forward. In most cases, this means they want to view every area of the property. Making this easier allows the renters to make a fully informed decision.
Unlock and open all areas of the home.
Clean the garage, sweep and pressure wash, if needed.
Unlock outside buildings including shops.
Clean out closets and pantries.
Provide access to the crawl space or cellar.
Provide access to the attic.

OFFER PROTECTION
Renters want to feel secure in the purchase of their new home. One way to help them feel more secure is by removing the fear of added repair costs after closing. You can accomplish this by simply offering the renter a home warranty. A home warranty will protect the renter from any mechanical system failures in the home up to certain limits, in most cases for up to a year after closing. The cost of the warranty can be generally paid at closing.

OFFER INCENTIVES
According to a recent report, the average renter will look at 17 homes before making a purchase. How can your listing stand out from the crowd? Offer the renter an incentive. For example:
Buy down the interest rate or pay their points.

INVESTOR'S GUIDE CHECKLIST
Pay for limited closing costs.
Pay for inspections or compliance work.
Provide an allowance for upgrades.
Provide a home warranty.
Provide a selling agent bonus.

PREPARE FOR THE SALE
What would happen if a renter decided that he wanted to rent your property and close within a short period of time? Prepare for success by taking care of the sale details in advance. We suggest the following:
Pre-sale inspections – pest and dry rot for the entire house (We may be able to have the costs deferred until close.)
Moving and storage companies researched.
Utility company list for switch over.
Packing boxes ordered.
All keys and garage door openers located.
Loan numbers and estimated balances obtained.
Relocation research started.
Alternative short-term housing researched.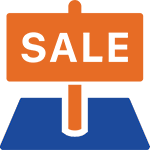 INTERESTED IN BUYING? REQUEST A
PERSONALIZED HOME BUYING CONSULTATION